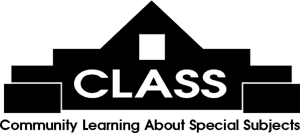 The Moveable Feast features literary luncheons with exciting authors at area restaurants on Fridays, 11 am - 1 pm, $30 each, some exceptions when the book is included with the Feast ticket. Email
[email protected]
or call 843-235-9600 for more information.
Click here to register online!

Author:
Mary Kay Andrews AND Patti Callahan Henry - FULL!
Date/Time:
Friday 05/07/2021 at 11:00 AM
Book:
The Newcomer (MKA) and Surviving Savannah (PCH)
Synopsis:
MARY KAY ANDREWS, The New York Times bestselling author and Queen of the Beach Reads, delivers her next page-turner for the summer. Letty Carnahan is in trouble. She's on the run from New York City; she has her four-year-old niece, Maya in tow, and her sister was found dead in the entry hall of her glamorous townhome. Letty believes she knows who did it: her sister's awful, money-grubbing ex-husband, Eli Wingfield. Letty can't forget her sister Tara's insistence: "if anything bad ever happens to me – It's Eli. Promise me you'll take Maya and run. Promise me." But run where? The only clue Tara has left behind is a faded magazine story about a sleepy mom-and-pop motel on Florida's Gulf Coast. Certain that the police and Tara's ex are hot on her trail, Letty leaves her own life behind without a backwards glance, knowing she will somehow get justice for Tara, and sets out for her destination – The Murmuring Surf. The Surf, as regulars call it, is the winter home of a close-knit but quarrelsome group of retirees and snowbirds who regard this newcomer and her adorable niece with suspicion and more than a little curiosity. There's a No Vacancy sign swinging from the neon motel marquee, but the motel's longtime owner Ava DeCurtis takes Letty in, offers her a room and eventually a job, much to the disapproval of Ava's cynical son Joe, a local police detective whose every instinct tells him that Letty is a dangerous fugitive, possibly even a kidnapper and murderer. As Letty tries to settle into her new life and help heal Maya's trauma, she's preoccupied as her late sister's troubled past and connection to the motel are revealed, all while trying to deal with the attractive detective's unwelcome advances. Is Joe a would-be suitor? Or a cop determined to betray her confidence and put her behind bars? PLUS, PATTI CALLAHAN HENRY's new book begins when Savannah history professor Everly Winthrop is asked to guest-curate a new museum collection focusing on artifacts recovered from the steamship Pulaski, she's shocked. The ship sank after a boiler explosion in 1838, and the wreckage was just discovered, 180 years later. Everly can't resist the opportunity to try to solve some of the mysteries and myths surrounding the devastating night of its sinking. Everly's research leads her to the astounding history of a family of eleven who boarded the Pulaski together, and the extraordinary stories of two women from this family: a known survivor, Augusta Longstreet, and her niece, Lilly Dawson, who was never found, along with her child. These aristocratic women were part of Savannah's society, but when the ship exploded, each was faced with difficult and heartbreaking decisions. This is a moving and powerful exploration of what women will do to endure in the face of tragedy, the role fate plays, and the myriad ways we survive the surviving.
Restaurant:
Pawleys Plantation
Menu:
Directions: