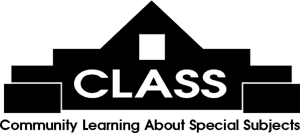 The Moveable Feast features literary luncheons with exciting authors at area restaurants on Fridays, 11 am - 1 pm, $30 each, some exceptions when the book is included with the Feast ticket. Email
[email protected]
or call 843-235-9600 for more information.
Click here to register online!

Author:
William Woodson
Date/Time:
Friday 04/30/2021 at 11:00 AM
Book:
Waccamaw Gold, 2nd Ed.
Synopsis:
"Waccamaw Gold" was CLASS Publishing's first publication back in 2013! Some of you may remember the dashing Billy, verbally limber with a bear trap of a mind that never forgets anything, not even the French art history he learned at Davidson College before he went on to law school at USC and Emory University and UNC Chapel Hill's graduate school of business. In writing the sequel ("Forlorn Hope"), several aspects of "Waccamaw Gold" needed revising, embellishing, cutting - all of which he has done to great effect. The story of wealthy 30-somethings negotiating relationships, social and economic obligations, and targeting as privileged one-percenters, is delivered by a stable of pitch-perfect characters caught in a web of greed, murder and mystery. Join us for the beginning of a tale that will be continued in the near future.
Restaurant:
Pawleys Plantation
Menu:
Directions: