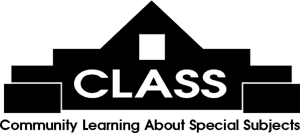 The Moveable Feast features literary luncheons with exciting authors at area restaurants on Fridays, 11 am - 1 pm, $30 each, some exceptions when the book is included with the Feast ticket. Email
[email protected]
or call 843-235-9600 for more information.
Click here to register online!

Author:
David H. Brown
Date/Time:
Friday 04/09/2021 at 11:00 AM
Book:
Only Death (Tragedy in Williamsburg)
Synopsis:
Now a retired pharmacist who graduated from Clemson University and The Medical University of South Carolina in Charleston, Brown's historical fiction is based on an actual event that occurred in Williamsburg County, S.C., in the year 1870. Some names have been changed, and some events have been embellished and expanded upon. Overall, this is what happened leading up to a very tragic climax. It started out as a friendly competition between two former Confederate soldiers for the hand of a lovely young lady. Over time, the competition developed into a feud and progressed to the point where a challenge to a duel was issued. One of the young men was very intelligent and highly educated. The other was a simple farmer. The challenge led to the death of one of these young men. One was the writer's great-grandfather. The writer was told this story over a half-century ago by his grandfather. He feels that the story must be told so that others may learn what arrogance, obstinance, and vanity can lead to. A gripping opus that tells of a county's history that inspired a story of great camaraderie, love, and hope.
Restaurant:
Hot Fish Club, Murrells Inlet
Menu:
Directions: