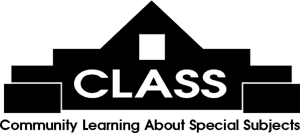 The Moveable Feast features literary luncheons with exciting authors at area restaurants on Fridays, 11 am - 1 pm, $30 each, some exceptions when the book is included with the Feast ticket. Email
[email protected]
or call 843-235-9600 for more information.
Click here to register online!

Author:
Carl DiLorenzo
Date/Time:
Friday 02/26/2021 at 11:00 AM
Book:
How to Keep Your Faith
Synopsis:
Written for his children and grandchildren to prevent them from experiencing the confusion he felt about his own father's religious beliefs, DiLorenzo's memoir "How to Keep Your Faith, When All Around You are Losing Theirs," is an honest recollection of his childhood growing up as an Italian and Catholic kid in a tough neighborhood in Brooklyn, New York. Documenting the hilarious and tragic events that made him believe in God one minute and doubt His existence the next, he examines the people and events that helped shape his faith and the valuable lessons learned from those on his block who were of different religious and ethnic backgrounds.
Restaurant:
Caffe Piccolo
Menu:
Directions: