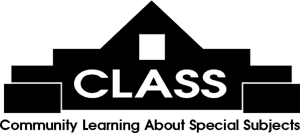 The Moveable Feast features literary luncheons with exciting authors at area restaurants on Fridays, 11 am - 1 pm, $30 each, some exceptions when the book is included with the Feast ticket. Email
[email protected]
or call 843-235-9600 for more information.
Click here to register online!

Author:
Horace Mungin
Date/Time:
Friday 02/05/2021 at 11:00 AM
Book:
Notes from 1619: A Poetic 400-Year Reflection
Synopsis:
A writer and poet, born in South Carolina and raised in New York City, Horace Mungin has published two collections of poetry and several other books. He was a paratrooper with the 82nd airborne division and attended college at Fordham University in NYC. Mungin's brave attempt to fight against the multiple manifestations of injustice imposed by the conscious erasure of African American history is in keeping with the best of contemporary African American literature. Like Daniel Black in his poetic and powerful novel, which deftly imagines the horrors of the Middle Passage, Mungin takes us back to the Cape Coast of Africa and tells the story of Khadija, "born to a time of trouble," who was captured, imprisoned and carried on the last known slave ship, Clotilda "to look upon the world/That dark day of the/Darkest days in America." And so it begins, the narrative journey that sweeps through these poems describing the African experience in America, "in this vacuum where there is no God." In the pivotal poem "America," Mungin lays it all out for us, echoing Langston Hughes's famous poem: "Let's start at the beginning - America/ Has never been America.....It was a mirage from the very/Beginning - maybe even a deception, a hoax/A Myth and an elegantly grand dishonesty." From the "hocus pocus" of the ways in which the Constitution did not apply to black people, to the failures of Reconstruction and all that follows, Mungin weaves our history together until the present day. This is a narrative we've never heard told in quite this way, and it provides a context and an understanding long missing from our national conversation.
Restaurant:
Hot Fish Club, Murrells Inlet
Menu:
Directions: