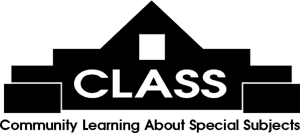 The Moveable Feast features literary luncheons with exciting authors at area restaurants on Fridays, 11 am - 1 pm, $30 each, some exceptions when the book is included with the Feast ticket. Email
[email protected]
or call 843-235-9600 for more information.
Click here to register online!

Author:
Deb Richardson-Moore
Date/Time:
Friday 01/22/2021 at 11:00 AM
Book:
Murder, Forgotten
Synopsis:
Author of four fiction titles and a memoir ("The Weight of Mercy," about her early years as a pastor at the Triune Mercy Center in Greenville, S.C.), this former national award-winning reporter for The Greenville News is a popular speaker at book clubs, universities and churches. She has won numerous awards for community involvement, including the 2017 Leadership Greenville Distinguished Alumni Award. In Deb''s new novel, protagonist Julianna Burke is a mystery writer, famous for her "wanderings" – blocks of time when she exits the everyday world and returns with twists and turns to make her next novel soar. But lately, she's been coming to on the porch of her Sullivan's Island beach house with nothing to show for a day's work. She fears her memory is slipping, and with it, her heralded career. Then her beloved husband and business partner is murdered. The police look at workmen, extended family and neighbors, but Julianna fears something worse. Could she, deep in the throes of her latest mystery, "Murder, Forgotten," have enacted her fictional killing? In this plot within a plot, she seeks to find the killer. But can she find the truth when her reality is fading?
Restaurant:
Kimbel's, Wachesaw
Menu:
Directions: