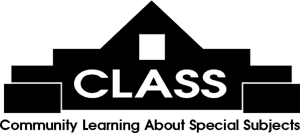 The Moveable Feast features literary luncheons with exciting authors at area restaurants on Fridays, 11 am - 1 pm, $30 each with a $5 cash rebate if the featured book is purchased.
Email
or call 843-235-9600 for more information.
Click here to register online!

Author:
Muriel Sheubrooks
Date/Time:
Friday 08/28/2020 at 11:00 AM
Book:
Beyond the Fences
Synopsis:
"Beyond the Fences" is a coming-of-age story following Kentucky native, Marilyn White, who ventures on a journey where she faces life experiences that take her through challenging obstacles and lead her into personal growth. Marilyn comes from a loving, supportive family, but learns dark, profound secrets from her aging mother that propel her on a new path where she must make dramatic life choices with poise and resolution. Throughout her personal journey, Marilyn matures into a young woman full of great aspirations as her life's voyage leads her into the European fashion industry and discovering her true identity. After a successful career in real estate, Sheubrooks spent 16 years living in Europe where her husband was the Director of European Basketball for Nike. From their bases in Amsterdam and Barcelona, they traveled the world before retiring to Murrells Inlet.
Restaurant:
Litchfield Country Club
Menu:
Directions: