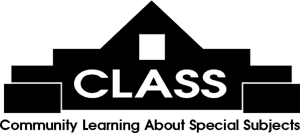 The Moveable Feast features literary luncheons with exciting authors at area restaurants on Fridays, 11 am - 1 pm, $30 each with a $5 cash rebate if the featured book is purchased.
Email
or call 843-235-9600 for more information.
Click here to register online!

Author:
Michael Allen
Date/Time:
Friday 08/14/2020 at 11:00 AM
Book:
From Tee to Shining Tee
Synopsis:
Over the years many people have played various Top 100 lists of golf courses. In 2013, Mike and Marilyn Allen decided to tackle their own unique bucket list. Not only did they want to play all the golf courses on "Golf Digest's" Top 100 Public Ranking, they wanted to play every public course that had ever been on any of their previous rankings as well. "Golf Digest" started their Top 100 Public Courses in America rankings in 2003. This obviously meant that were 100 courses to play, but since the magazine releases a new list every two years, new courses are added as others are removed. In 2005, for example, 16 new courses were added so there were now 116 golf courses to be tackled. This continued every two years, so by the time the Allen's embarked on their ambitious journey to play them all, the total had reached 157 courses. When their bucket list quest was completed in November, 2018, they had played every one of the 194 public courses currently available for play. This quest took them to 49 states but more importantly, it took them on the journey of a lifetime. This book is about the many adventures they experienced on this golf crusade that took six years to complete. It is about Discovering America, One Golf Course at a Time. All book sale proceeds will benefit the Pat Tillman Foundation to empower active duty service members, veterans and military spouses in the fields of healthcare, business, public service, STEM, education, and the humanities.
Restaurant:
Pawleys Plantation
Menu:
Directions: