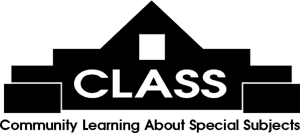 The Moveable Feast features literary luncheons with exciting authors at area restaurants on Fridays, 11 am - 1 pm, $30 each with a $5 cash rebate if the featured book is purchased.
Email
or call 843-235-9600 for more information.
Click here to register online!

Author:
Ariel Lawhon
Date/Time:
Friday 04/03/2020 at 11:00 AM
Book:
Code Name Hélène
Synopsis:
Historical fiction author of "I Was Anastasia" and "The Wife, the Maid, and the Mistress," delivers a stunning portrait of high society and espionage. Based on the thrilling real-life story of socialite spy Nancy Wake, "Code Name Hélène" is told in interweaving timelines organized around the four code names Nancy used during World War II. This remarkable woman was one of the most powerful leaders in the French Resistance, known for her ferocious wit, her signature red lipstick, and her ability to summon weapons straight from the Allied Forces.
Restaurant:
Ocean One, Litchfield
Menu:
Directions: