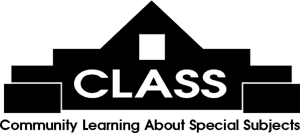 The Moveable Feast features literary luncheons with exciting authors at area restaurants on Fridays, 11 am - 1 pm, $30 each with a $5 cash rebate if the featured book is purchased.
Email
or call 843-235-9600 for more information.
Click here to register online!

Author:
Greer Hendricks & Sarah Pekkanen - FULL!
Date/Time:
Tuesday 03/03/2020 at 11:00 AM
Book:
You Are Not Alone
Synopsis:
The #1 bestselling authors of "The Wife Between Us" and "An Anonymous Girl" deliver a thriller about a circle of friends with deadly intentions – where trust is their weapon and revenge is their trigger... You probably know someone like Shay Miller: She wants to find love, but it eludes her; she wants to be fulfilled, but her job is a dead end; she wants to belong, but her life is becoming increasingly isolated. You probably don't know anyone like the Moore sisters: They have an unbreakable circle of friends; they live a life of glamour and perfection; they always get what they desire. Shay thinks she wants their life. But what they really want is hers.
Restaurant:
Litchfield Country Club
Menu:
Directions: