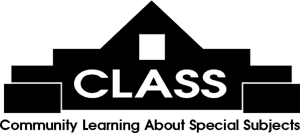 The Moveable Feast features literary luncheons with exciting authors at area restaurants on Fridays, 11 am - 1 pm, $30 each with a $5 cash rebate if the featured book is purchased.
Email
or call 843-235-9600 for more information.
Click here to register online!

Author:
Susan Zurenda
Date/Time:
Friday 02/28/2020 at 11:00 AM
Book:
Bells for Eli
Synopsis:
After teaching literature, composition, and creative writing to thousands of high school and college students for 33 years, Susan turned her attention to putting the novel in her heart on paper, the genesis of which started with a short story that won fiction prize some years ago. "Bells for Eli" is a tender and engaging Coming of Age story in which fate takes with one hand and gives with the other in a time and place of social constraints. It is a world where family secrets must stay hidden, present and past. The novel explores the power of culture, family, friends, bullies, scars, and lovers on two cousins devoted to each other. Though cruelty and pain threaten to dominate, determination, otherworldliness, and most powerfully love, hope, and connectedness combine to enact their mysterious forces.
Restaurant:
Kimbel's, Wachesaw (venue change!)
Menu:
Directions: