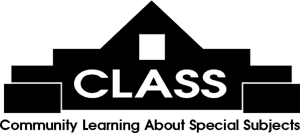 The Moveable Feast features literary luncheons with exciting authors at area restaurants on Fridays, 11 am - 1 pm, $30 each with a $5 cash rebate if the featured book is purchased.
Email
or call 843-235-9600 for more information.
Click here to register online!

Author:
Donna Everhart - FULL!
Date/Time:
Friday 01/31/2020 at 11:00 AM
Book:
The Moonshiner's Daughter
Synopsis:
Set in North Carolina in 1960 and brimming with authenticity and grit, "The Moonshiner's Daughter" evokes the singular life of sixteen-year-old Jessie Sasser, a young woman determined to escape her family's past . . . Generations of Sassers have made moonshine in the Brushy Mountains of Wilkes County, North Carolina. Their history is recorded in a leather-bound journal that belongs to Jessie Sasser's daddy, but Jessie wants no part of it. As far as she's concerned, moonshine caused her mother's death a dozen years ago. Her father refuses to speak about her mama, or about the day she died. But Jessie has a gnawing hunger for the truth—one that compels her to seek comfort in food. Yet all her self-destructive behavior seems to do is feed what her school's gruff but compassionate nurse describes as the "monster" inside Jessie. Resenting her father's insistence that moonshining runs in her veins, Jessie makes a plan to destroy the stills, using their neighbors as scapegoats. Instead, her scheme escalates an old rivalry and reveals long-held grudges. As she endeavors to right wrongs old and new, Jessie's loyalties will bring her to unexpected revelations about her family, her strengths—and a legacy that may provide her with the answers she has been longing for. Book included in price.
Restaurant:
Ocean One, Litchfield
Menu:
Directions: