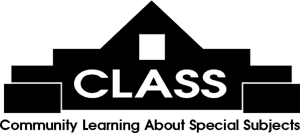 The Moveable Feast features literary luncheons with exciting authors at area restaurants on Fridays, 11 am - 1 pm, $30 each with a $5 cash rebate if the featured book is purchased.
Email
or call 843-235-9600 for more information.
Click here to register online!

Author:
Marie Benedict
Date/Time:
Tuesday 01/07/2020 at 11:00 AM
Book:
Lady Clementine
Synopsis:
New from the New York Times bestselling author of "The Only Woman in the Room" and "The Other Einstein" is another incredible novel that focuses on one of the women who had the most influence during World Wars I and II. In 1909, Clementine Churchill steps off a train with her new husband, Winston. An angry woman emerges from the crowd to attack, shoving him in the direction of an oncoming train. Just before he stumbles, Clementine grabs him by his suit jacket. This will not be the last time she saves her husband. Lady Clementine is the ferocious story of the brilliant and ambitious woman beside Winston Churchill, the story of a partner who did not flinch through the sweeping darkness of war, and who would not surrender either to expectations or to enemies. With a historian's eye and a writer's heart, Benedict provides an unforgettable glimpse into the private world of a brilliant woman (her scandalous childhood, her unexpected role as a social outsider, her maternal insecurities, and the daily struggles she faces to smooth her husband's political blunders and to keep up with his relentless demands for guidance and attention) whose impact and influence on world events deserves to be acknowledged.
Restaurant:
Wild Wing Plantation, Conway (venue change!)
Menu:
Directions: