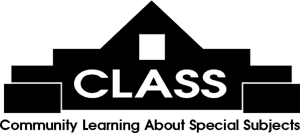 The Moveable Feast features literary luncheons with exciting authors at area restaurants on Fridays, 11 am - 1 pm, $30 each with a $5 cash rebate if the featured book is purchased.
Email
or call 843-235-9600 for more information.
Click here to register online!

Author:
David Hodges - Rescheduled
Date/Time:
Tuesday 10/01/2019 at 11:00 AM
Book:
Sunset Lodge in Georgetown
Synopsis:
Make no doubt, the Sunset Lodge was an illegal and immoral business that operated three miles south of the Georgetown city limits from 1936 to 1969 under a single madam: Hazel Weisse. But, as historian and author Hodges points out, businesses on Front Street benefitted financially from associations with Sunset Lodge. "It was a green industry, non-polluting, and a tourist destination. It would be hard to go broke selling sex." She was well known, shopping every week on Front Street and appearing in the newspaper as a donor to charitable causes. She sent her "sporting ladies" to town for their weekly doctor visits, banking deposits and shopping trips. Rumors abound linking the Sunset Lodge with Tom Yawkey's Red Sox spring training team, as well as visiting dignitaries to local plantation owners. True?
Restaurant:
Pawleys Plantation
Menu:
Directions: