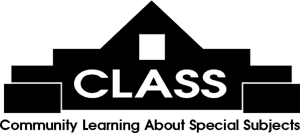 The Moveable Feast features literary luncheons with exciting authors at area restaurants on Fridays, 11 am - 1 pm, $30 each with a $5 cash rebate if the featured book is purchased.
Email
or call 843-235-9600 for more information.
Click here to register online!

Author:
Andrew Lawler
Date/Time:
Tuesday 12/03/2019 at 11:00 AM
Book:
The Secret Token: Myth, Obsession, and the Search for the Lost Colony of Roanoke
Synopsis:
In 1587, 115 men, women, and children arrived at Roanoke Island on the coast of North Carolina to establish the first English colony in the New World—and then vanished. In "The Secret Token," journalist Andrew Lawler sets out on a quest to solve an enigma that has obsessed generations of historians, archaeologists, and amateur sleuths. The Washington Post calls it "crazy fun" as well as "surprisingly fresh and powerful," while the Wall Street Journal deems it "the most authoritative account of the Lost Colony to date." The Economist says that "Mr. Lawler is an intrepid guide to this treacherous territory," adding that "his willingness to chase down every lead, no matter how outlandish, and his enthusiasm for the journey as much as the destination, make The Secret Token a lively and engaging read."
Restaurant:
Ocean One (change of venue)
Menu:
Directions: