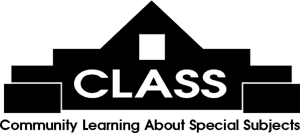 The Moveable Feast features literary luncheons with exciting authors at area restaurants on Fridays, 11 am - 1 pm, $30 each with a $5 cash rebate if the featured book is purchased.
Email
or call 843-235-9600 for more information.
Click here to register online!

Author:
Scott Sharpe
Date/Time:
Friday 11/08/2019 at 11:00 AM
Book:
A Wild Eden
Synopsis:
A compelling story of a son's journey to understand his father. Insightful and moving, the 2018 South Carolina Novel Prize winner introduces us to a whole family and the history that bonds them. When Jack Parker's estranged father dies, Jack knows one thing: Tom Parker was a good man. But when a group of strangers appears at the funeral, Jack realizes he has more questions than answers about how his father actually lived his life. Jack moves back home to help his ailing mother and continue work on his father's many projects, but soon finds himself at the center of a family maelstrom, worsened by his troubled siblings' lives and continued unearthings of Tom's secrecy. Haunted by hazy nightmares from his youth and driven by guilt, Jack tries to uncover why his father kept such a considerable part of his life from them all. The secrets Jack uncovers might shake the foundation of the refuge he hopes to create. Suddenly thrust into a dangerous world of drug deals and violence, Jack is forced to examine his own brutal limits and those of his father. When finally faced with the truth of his and Tom's past, he realizes that sometimes secrets are best left buried on the river bottom.
Restaurant:
Pastaria 811
Menu:
Directions: