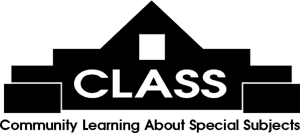 The Moveable Feast features literary luncheons with exciting authors at area restaurants on Fridays, 11 am - 1 pm, $30 each with a $5 cash rebate if the featured book is purchased.
Email
or call 843-235-9600 for more information.
Click here to register online!

Author:
Jon Sealy
Date/Time:
Friday 11/29/2019 at 11:00 AM
Book:
The Edge of America
Synopsis:
Jon Sealy, author of "The Whiskey Baron," has hit another one out of the ballpark! Bobby West is on the edge. As chief financial officer for a Miami holding company and a CIA front, he has overleveraged his business in the go-go 1980s financial culture. He turns to a deal-with-the-devil money laundering operation with a local gangster, Alexander French — a deal which quickly goes south when $3 million goes missing. Now Mr. French, a group of Cuban exiles, and an Israeli smuggler named Adriana Chekhov are all after Bobby West to pay up. With echoes of Iran-Contra and the Orwellian surveillance state, "The Edge of America" is a stunning thriller about greed, power, and the limits of the American dream.
Restaurant:
Inlet Affairs
Menu:
Directions: