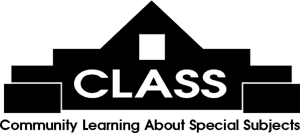 The Moveable Feast features literary luncheons with exciting authors at area restaurants on Fridays, 11 am - 1 pm, $30 each with a $5 cash rebate if the featured book is purchased.
Email
or call 843-235-9600 for more information.
Click here to register online!

Author:
Mary Whyte
Date/Time:
Friday 11/15/2019 at 11:00 AM
Book:
We The People: Portraits of Veterans in America
Synopsis:
In concert with her solo exhibition of the same title at Charleston City Gallery (Oct. 25-Dec. 22), acclaimed artist Mary Whyte has captured the essence of what it means to be an American today. In 2010, internationally renowned artist Mary Whyte set out on an inspirational seven-year mission to paint fifty large scale watercolor portraits of current day American veterans. "We The People" is the resulting remarkable series depicting military veterans of all ages and in all walks of life. Images including a Missouri dairy farmer, Rhode Island lobsterman, Pennsylvania science teacher, South Carolina single mother, and 46 other moving portraits are showcased together – culminating in a timeless portrait of and for the American people.
Restaurant:
Pawleys Plantation
Menu:
Directions: