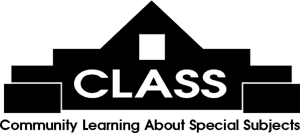 The Moveable Feast features literary luncheons with exciting authors at area restaurants on Fridays, 11 am - 1 pm, $30 each with a $5 cash rebate if the featured book is purchased.
Email
or call 843-235-9600 for more information.
Click here to register online!

Author:
Betty Bell Brown - FULL!
Date/Time:
Tuesday 10/22/2019 at 11:00 AM
Book:
Pretty Much
Synopsis:
A special feast set among the spot-on watercolor portraits of the Sea View Inn's staff, painted by the artist-author whose memoir covers more than a century from her mother's birth to her own life today. Clara Bell's boundless energy wasted into frivolity in an era when expectations hemmed her into a life too small to hold her. The prospects for women and what it means to exercise independence have changed a lot over one hundred years, but the struggles of mother and daughter are timeless. Betty Bell Brown explores her mother's life and her own with humor, clarity, and pathos.
Restaurant:
Sea View Inn
Menu:
Directions: