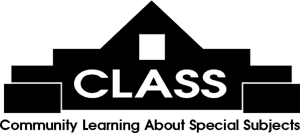 The Moveable Feast features literary luncheons with exciting authors at area restaurants on Fridays, 11 am - 1 pm, $30 each with a $5 cash rebate if the featured book is purchased.
Email
or call 843-235-9600 for more information.
Click here to register online!

Author:
William Rawlings
Date/Time:
Friday 10/18/2019 at 11:00 AM
Book:
The Girl with Kaleidoscope Eyes
Synopsis:
A prolific writer of Southern fiction and non-fiction, Rawlings' newest protagonist, John Wesley O'Toole, is a disbarred former attorney, trying to make a new start in life as an art dealer in Savannah, Georgia, after his release from prison. O'Toole is in deep financial trouble and about to lose everything when he is contacted by a wealthy businessman who offers him a hefty sum to find a missing painting, and with it, his estranged granddaughter, Lucy. When Lucy's body is discovered in a burned out car near where she and O'Toole were due to meet, he is arrested on a charge of kidnapping and murder. Things go downhill from there...
Restaurant:
Kimbel's, Wachesaw
Menu:
Directions: