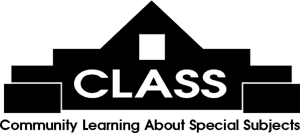 The Moveable Feast features literary luncheons with exciting authors at area restaurants on Fridays, 11 am - 1 pm, $30 each with a $5 cash rebate if the featured book is purchased.
Email
or call 843-235-9600 for more information.
Click here to register online!

Author:
Kate Quinn & Laura Kamoie
Date/Time:
Friday 10/04/2019 at 11:00 AM
Book:
Ribbons of Scarlet
Synopsis:
Six bestselling and award-winning authors bring to life a breathtaking epic novel illuminating the hopes, desires, and destinies of princesses and peasants, harlots and wives, fanatics and philosophers — six unforgettable women whose paths cross during one of the most tumultuous and transformative events in history: the French Revolution. Kate Quinn is a native of Southern California. She attended Boston University, where she earned bachelor's and master's degrees in classical voice. A lifelong history buff, she has written four novels in the Empress of Rome Saga and two books set in the Italian Renaissance detailing the early years of the infamous Borgia clan. All have been translated into multiple languages. Laura Kamoie is the New York Times, Wall Street Journal, and USA Today bestselling author of historical fiction. She holds a doctoral degree in early American history from The College of William and Mary, published two non-fiction books on early America, and most recently held the position of Associate Professor of History at the U.S. Naval Academy before transitioning to a full-time career writing fiction.
Restaurant:
Wild Wings Country Club, Conway
Menu:
Directions: