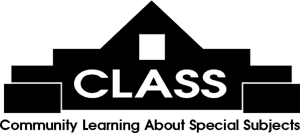 The Moveable Feast features literary luncheons with exciting authors at area restaurants on Fridays, 11 am - 1 pm, $30 each with a $5 cash rebate if the featured book is purchased.
Email
or call 843-235-9600 for more information.
Click here to register online!

Author:
Rose Senehi - FULL!
Date/Time:
Friday 09/20/2019 at 11:00 AM
Book:
Catching Fire
Synopsis:
Senehi has added another page-turning environmental thriller to her growing library. With more than twenty fires raging in the North Carolina mountains, how does an emergency response network pushed to the breaking point respond to a fire threatening to devour the mountain communities of Lake Lure, Chimney Rock, Shumont and Bat Cave? Annie Simms, a volunteer firefighter and biologist striving to stave off bat extinction, becomes embroiled in the fight against The Party Rock Fire that started November 5, 2016, and initiated the largest request for mutual aid the state had ever seen. Woven throughout this tale of two firefighters in love, yet, torn apart by swirling suspicions and mistrust, is the story of a family struggling with its past in the frightening present.
Restaurant:
Hot Fish Club, Murrells Inlet
Menu:
Directions: