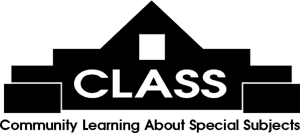 The Moveable Feast features literary luncheons with exciting authors at area restaurants on Fridays, 11 am - 1 pm, $30 each with a $5 cash rebate if the featured book is purchased.
Email
or call 843-235-9600 for more information.
Click here to register online!

Author:
Lisa Howorth
Date/Time:
Friday 08/23/2019 at 11:00 AM
Book:
The Summerlings
Synopsis:
Written with humor and poignancy, "Summerlings" is a powerful testament to love and friendship amid uncertain times — a Cold War coming-of-age story in which three best friends confront their fears of the Bomb, Russian spies, bullies, and their role in the tragic event that ushers them into adulthood. It's the summer of 1959. For the families who live on Connors Lane in Washington DC, life is still defined by what one did during WWII. Behind each door lives a possible spy or Nazi sympathizer, the family of a foreign diplomat, or someone who escaped the conflagration in Europe just in time. But it is also the summer of an inexplicable spider infestation—surely evidence of "insect warfare" by the Russians, thinks our young narrator John, and his best friends, Ivan and Max. When a rare, scorpion-like vinegaroon is discovered and sequestered for museum study, the boys, along with their tomboy accomplice, Beatriz, hatch a risky midnight plan to steal the poisonous creature for their own devious purposes. At the same time, under the tutelage of Iva's glamorous aunt Elena, they plan to forge a spirit of bonhomie in the neighborhood by throwing a party in John's grandparents' backyard. Fueled by punch the boys doctor with a jug of Brazilian rum, the adults let down their defenses until Elena, already a lightning rod for her Ukrainian birth, swinging social life, and outspokenness on behalf of refugees, roars off with a stranger on his motorcycle. What happens next will change John's life forever.
Restaurant:
Inlet Provision Company
Menu:
Directions: