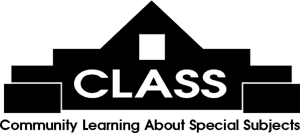 The Moveable Feast features literary luncheons with exciting authors at area restaurants on Fridays, 11 am - 1 pm, $30 each with a $5 cash rebate if the featured book is purchased.
Email
or call 843-235-9600 for more information.
Click here to register online!

Author:
Kathryn Smith - FULL!
Date/Time:
Friday 08/30/2019 at 11:00 AM
Book:
Gertie: Heiress, Hunter, Socialite, Spy
Synopsis:
The author of "The Gatekeeper," a fascinating biography of our nation's first female chief of staff and FDR's right hand for two decades, turns her journalistic skills to "The Fabulous Life of Gertrude Sanford Legendre." This remarkable South Carolinian's life spanned the twentieth century, beginning in Aiken, S.C. in 1902 and ending at her plantation outside Charleston in 2000. She was a daring and fearless woman whose adventures included being the first American woman in uniform held as a POW by the Germans during World War II. She also partied on the Riviera with the Murphys, the Fitzgeralds and Harpo Marx in the 1920s, undertook numerous challenging expeditions for natural history museums (and lead four), and befriended some of the greatest personalities of the 20th century, including Dr. Albert Schweitzer, General George S. Patton, Lilly Pulitzer, and Bing Crosby. In her later years, she became an ardent conservationist, fighting for habitat preservation on the South Carolina coast and leaving her 7,000-acre Medway Plantation in a conservation easement, a place where "the beasts can grow old and die."
Restaurant:
Kimbel's, Wachesaw
Menu:
Directions: