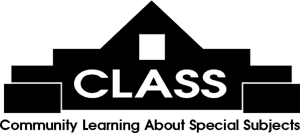 The Moveable Feast features literary luncheons with exciting authors at area restaurants on Fridays, 11 am - 1 pm, $30 each with a $5 cash rebate if the featured book is purchased.
Email
or call 843-235-9600 for more information.
Click here to register online!

Author:
Jennifer Berry Hawes
Date/Time:
Tuesday 06/18/2019 at 11:00 AM
Book:
Grace Will Lead Us Home
Synopsis:
A deeply moving work of narrative nonfiction on the tragic shootings at the Mother Emanuel AME church in Charleston, South Carolina. On June 17, 2015, twelve members of the historically black Emanuel AME Church in Charleston welcomed a young white man to their evening Bible study. He arrived with a pistol, 88 bullets, and hopes of starting a race war. Dylann Roof's massacre of nine innocents during their closing prayer horrified the nation. Two days later, some relatives of the dead stood at Roof's hearing and said, "I forgive you." That grace offered the country a hopeful ending to an awful story. But for the survivors and victims' families, the journey had just begun. In "Grace Will Lead Us Home," Pulitzer Prize-winning journalist Hawes provides a definitive account of the tragedy's aftermath. With unprecedented access to the grieving families and other key figures, Hawes offers a nuanced and moving portrait of the events and emotions that emerged in the massacre's wake. The two adult survivors of the shooting begin to make sense of their lives again. Rifts form between some of the victims' families and the church. A group of relatives fights to end gun violence, capturing the attention of President Obama. And a city in the Deep South must confront its racist past. This is the story of how, beyond the headlines, a community of people begins to heal. An unforgettable and deeply human portrait of grief, faith, and forgiveness, "Grace Will Lead Us Home" is destined to be a classic in the finest tradition of journalism.
Restaurant:
Pawleys Plantation
Menu:
Directions: