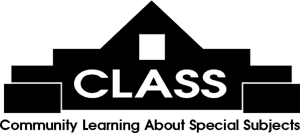 The Moveable Feast features literary luncheons with exciting authors at area restaurants on Fridays, 11 am - 1 pm, $30 each with a $5 cash rebate if the featured book is purchased.
Email
or call 843-235-9600 for more information.
Click here to register online!

Author:
Melanie Benjamin
Date/Time:
Tuesday 06/04/2019 at 11:00 AM
Book:
Mistress of the Ritz
Synopsis:
Nothing bad can happen at the Ritz; inside its gilded walls every woman looks beautiful, every man appears witty. Favored guests like Ernest Hemingway, F. Scott Fitzgerald, Coco Chanel, and the Duke and Duchess of Windsor walk through its famous doors, where they're welcomed and pampered by Blanche Auzello and her husband, Claude, the director. The Auzellos are the mistress and master of the Ritz, allowing the glamor and glitz to take their mind off their troubled marriage, and off the secrets that they keep from their guests — and each other... Based on true events, "Mistress of the Ritz" is a taut tale of suspense wrapped up in a love story for the ages, the inspiring story of a woman and a man who discover the best in each other amid the turbulence of war.
Restaurant:
Pine Lakes Country Club, Myrtle Beach
Menu:
Directions: