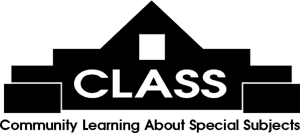 The Moveable Feast features literary luncheons with exciting authors at area restaurants on Fridays, 11 am - 1 pm, $30 each with a $5 cash rebate if the featured book is purchased.
Email
or call 843-235-9600 for more information.
Click here to register online!

Author:
Mary Kay Andrews - FULL!
Date/Time:
Friday 05/10/2019 at 11:00 AM
Book:
Sunset Beach
Synopsis:
The New York Times bestselling author and Queen of the Beach Reads delivers her next summer blockbuster. Drue Campbell's life and career have recently been derailed. The only thing she has left is the house her mother left her: a ramshackle beach bungalow with a missing roof in the once-sleepy town of Sunset Beach, which is rapidly becoming a hot spot for the rich and well-heeled, who are none too pleased about the shabby eyesore in their perfect neighborhood. When Drue's larger-than-life father unexpectedly turns up at her mother's funeral and offers her a job at his law firm, Drue doesn't know whether to be grateful or resentful that he has suddenly reappeared. She grudgingly accepts the job sifting through cold callers and shysters looking to get rich quick. But when her attention is caught by a suspicious murder case, Drue finds herself entangled in a decades-old mystery – one that may have dire consequences for Drue and the people she loves. Fee includes book.
Restaurant:
Ocean One, Litchfield
Menu:
Directions: