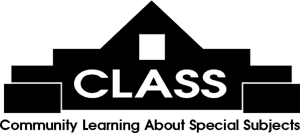 The Moveable Feast features literary luncheons with exciting authors at area restaurants on Fridays, 11 am - 1 pm, $30 each with a $5 cash rebate if the featured book is purchased.
Email
or call 843-235-9600 for more information.
Click here to register online!

Author:
Frances Mayes
Date/Time:
Friday 04/26/2019 at 11:00 AM
Book:
See You in the Piazza
Synopsis:
Mayes ("Under the Tuscan Sun" and "Women in Sunlight") gives a sparkling and irresistible view of Italy in her eighth book, in which she and her husband explore the country from north to south. Mayes begins in Piedmont and ends in Catania, Sicily. Along the way she treats readers to "oh-pull-over" views, looks inside glorious churches, descriptions of innumerable meals (in Sardegna "the seafood fritto misto comes to us hot and crisp, and the grilled fish under a heap of chopped celery and tomatoes"), and recipes for the dishes they ate (e.g., gnocchi with wild hare from Friuli-Venezia Giulia). Mayes weaves into her narrative historical background (in mid-11th-century Puglia, Frederick II "built castle, mint, treasury and... brought twenty thousand Arab Muslims from Sicily" as troops) and practical travel tips, such as not checking luggage on planes and packing gold-colored sandals (they transform casual to dressy). Mayes has a wonderful eye for detail as she lyrically describes her surroundings, like a river that's "a long skein in the moonlight, as though a woman has unfurled her silvery gray hair." Travel, she explains, provides a chance to see life anew and helps form rich memories. Readers will want to take their time, savoring this poetic travelogue like a smooth wine. Fee includes book.
Restaurant:
Ocean One, Litchfield
Menu:
Directions: