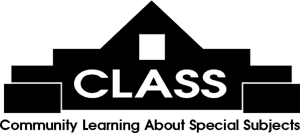 The Moveable Feast features literary luncheons with exciting authors at area restaurants on Fridays, 11 am - 1 pm, $30 each with a $5 cash rebate if the featured book is purchased.
Email
or call 843-235-9600 for more information.
Click here to register online!

Author:
Carla Buckley - FULL!
Date/Time:
Friday 04/19/2019 at 11:00 AM
Book:
Liar's Child
Synopsis:
Carla Buckley, the internationally bestselling author of "The Good Goodbye,""The Deepest Secret," "Invisible," and "The Things That Keep Us Here," which was nominated for a Thriller Award as a best first novel, is a graduate of Oberlin College and the Wharton School of Business, and currently lives in Chapel Hill. In this intense and intimate family portrait that moves at a thriller's pace, a troubled woman faces a gripping moral dilemma after rescuing two abandoned children from a hurricane. Buckley crafts a richly rewarding psychological portrait, combining a heart-wrenching family drama with high-stakes suspense, as the lives of three characters intertwine in an unforgettable story of fury, fate—and redemption.
Restaurant:
Inlet Provision Company
Menu:
Directions: