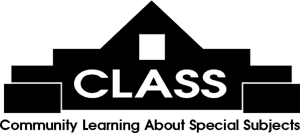 The Moveable Feast features literary luncheons with exciting authors at area restaurants on Fridays, 11 am - 1 pm, $30 each with a $5 cash rebate if the featured book is purchased.
Email
or call 843-235-9600 for more information.
Click here to register online!

Author:
Jennie Holton Fant - FULL!
Date/Time:
Tuesday 04/09/2019 at 11:00 AM
Book:
Sojourns in Charleston, South Carolina, 1865–1947: From the Ruins of War to the Rise of
Synopsis:
Fant continues her excellent compilation of travelers' descriptions of Charleston ("The Travelers' Charleston: Accounts of Charleston and Lowcountry, South Carolina, 1666-1861"). This new work begins after the Civil War, when northern journalists flocked south to report on the "city of desolation" and ruin, continues through Reconstruction, and then moves into the era when national magazine writers began to promote the region as a paradise. From there twentieth-century accounts document a wide range of topics, from the living conditions of African Americans to the creation of cultural institutions that supported preservation and tourism. The most recognizable of the writers include author Owen Wister, novelist William Dean Howells, artist Norman Rockwell, Boston poet Amy Lowell, novelist and Zionist leader Ludwig Lewisohn, poet May Sarton, novelist Glenway Wescott on British author Somerset Maugham in the lowcountry, and French philosopher and writer Simone de Beauvoir. Their varied viewpoints help weave a beautiful tapestry of narratives that reveal the fascinating and evocative history that make Charleston the captivating city it is today.
Restaurant:
Sea View Inn
Menu:
Directions: