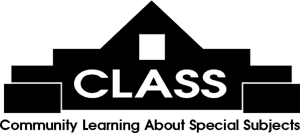 The Moveable Feast features literary luncheons with exciting authors at area restaurants on Fridays, 11 am - 1 pm, $30 each with a $5 cash rebate if the featured book is purchased.
Email
or call 843-235-9600 for more information.
Click here to register online!

Author:
Kristin Wright - FULL!
Date/Time:
Friday 03/29/2019 at 11:00 AM
Book:
Lying Beneath the Oaks
Synopsis:
Molly Todd wakes up in a Vegas parking lot with a headache, a virtual stranger, and a wedding ring. Jobless and broke, she's left with no other option but to go home with new husband Cooper Middleton to the Lowcountry of South Carolina to straighten out the mess they've made. It's in Molly's best interest to get an annulment sooner rather than later – before her hosts find out that she's not the kind of guest anyone wants at their Thanksgiving dinner. The more Molly gets to know Cooper and his family, the more she wonders if she and Cooper might have a real chance together. She longs to tell him her secret even though she knows the truth might get her kicked straight out into the nearby swamp. While she wavers, Molly's unusual life experiences allow her to spot the skeletons in the Middleton family closet: ones Cooper's never suspected, ones that are hidden in plain sight. What Molly discovers will shake Cooper's foundations – and could threaten both their lives.
Restaurant:
Southern Comforts, Hammock Shops
Menu:
Directions: