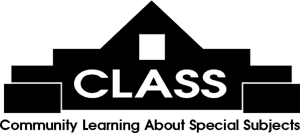 The Moveable Feast features literary luncheons with exciting authors at area restaurants on Fridays, 11 am - 1 pm, $30 each with a $5 cash rebate if the featured book is purchased.
Email
or call 843-235-9600 for more information.
Click here to register online!

Author:
Susan Meissner
Date/Time:
Friday 03/22/2019 at 11:00 AM
Book:
The Last Year of the War
Synopsis:
From the acclaimed author of "Secrets of a Charmed Life" and "As Bright as Heaven" comes a novel about a German American teenager whose life changes forever when her immigrant family is sent to an internment camp during World War II. Elise Sontag is a typical Iowa fourteen-year-old in 1943 – aware of the war but distanced from its reach. Then her father, a legal U.S. resident for nearly two decades, is suddenly arrested on suspicion of being a Nazi sympathizer. The family is sent to an internment camp in Texas, where, behind the armed guards and barbed wire, Elise feels stripped of everything beloved and familiar, including her own identity.
Restaurant:
Pawleys Plantation
Menu:
Directions: