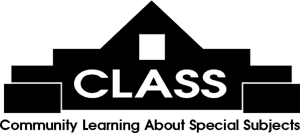 The Moveable Feast offers monthly luncheons featuring presenters on a broad range of cultural topics (music, art, drama, history, and some literature, mostly by local and CLASS-published authors). Each is individually priced. Email
[email protected]
or call 843-235-9600 for more information.
Click here to register online!

Author:
Laurie Loewenstein
Date/Time:
Tuesday 11/01/2022 at 11:00 AM
Book:
Funeral Train
Synopsis:
In her gripping follow-up to the widely acclaimed Dust Bowl Mystery "Death of a Rainmaker," Laurie Loewenstein brings 1930s Oklahoma evocatively to life. Already suffering the privations of the 1930s Dust Bowl, an Oklahoma town is further devastated when a passenger train derails — flooding its hospital with the dead and maimed. Among the seriously wounded is Etha, wife of Sheriff Temple Jennings. Overwhelmed by worry for her, the sheriff must regain his footing to investigate the derailment, which rapidly develops into a case of sabotage. The following night, a local recluse is murdered. Temple has a hunch that this death is connected to the train wreck. But as he dissects the victim's life with help from the recuperating and resourceful Etha, he discovers a tangle of records that make a number of townsfolk suspects in the murder. Temple's investigations take place against the backdrop of the Great Depression — where bootlegging, petty extortion, courage, and bravado play out in equal measure. "Death of a Rainmaker" was named one of the Best Books of 2018 by both the Library Journal and NPR which characterized it as "a striking historical mystery ... that is brooding and gritty and graced with authenticity." It was a finalist for the 2019 Oklahoma Book Awards. Laurie is on the fiction faculty of Wilkes University's graduate level Creative Writing Program.
Restaurant:
Pawleys Plantation (Sawgrass Room)
Menu:
Directions: