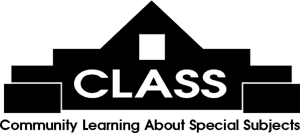 The Moveable Feast offers monthly luncheons featuring presenters on a broad range of cultural topics (music, art, drama, history, and some literature, mostly by local and CLASS-published authors). Each is individually priced. Email
[email protected]
or call 843-235-9600 for more information.
Click here to register online!

Author:
Robin R. Salmon
Date/Time:
Tuesday 10/25/2022 at 11:00 AM
Book:
Brookgreen 101: A Curator's Legacy
Synopsis:
For two of her nearly five decades at Brookgreen Gardens, Vice President of Historical and Art Collections and Curator of Sculpture Robin Salmon has delivered monthly lectures affectionately known as "Brookgreen 101." Begun in 2006 as an offshoot of public lectures she had given through the years, the series was drawn from books and articles she'd written, as well as from her vast knowledge of the history of the property, collections, and the lives of the founders. Intended as an ongoing informational seminar to augment staff and volunteer training, the program was an informal hour of shared facts and insights that became a popular public series in 2018. This first collection of essays features favorite topics with illustrations where available. It is our hope that future volumes will preserve and make accessible the deep treasure chest of knowledge that is Robin Salmon.
Restaurant:
Ocean One, Litchfield
Menu:
Directions: