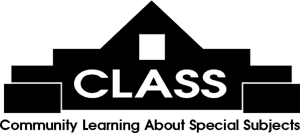 The Moveable Feast features literary luncheons with exciting authors at area restaurants on Fridays, 11 am - 1 pm, $35 each, some exceptions when the book is included with the Feast ticket. Email
[email protected]
or call 843-235-9600 for more information.
Click here to register online!

Author:
Mary Alice Monroe & Angela May
Date/Time:
Friday 06/17/2022 at 11:00 AM
Book:
Search for Treasure
Synopsis:
This is the sequel to New York Times bestselling author Mary Alice Monroe's "The Islanders," a beautiful story of friendship, loss, and the healing power of nature. Jake Potter is back on Dewees Island for another summer with his grandmother, Honey, and his friends Macon and Lovie. Jake is excited that his dad will also be on the island as he continues to recover from his war injuries. Father and son must get used to a new normal, which isn't easy. As a boy, his dad discovered treasure coins and stored them in an old tree fort on the island. Jake knows if he can find the tree fort, maybe his dad will be happy again – and he knows Macon and Lovie are the perfect fellow treasure hunters. The search for treasure is on! Meanwhile, Macon is adjusting to being a big brother, while Lovie is navigating a new relationship with the two visiting boys on the island. The treasure search leads them to battle some unwelcome guests on the island – both the two- and four-legged kind! On the Islanders' biggest quest yet, the three friends realize that the treasures they really want in life were with them all along.
Restaurant:
Kimbel's, Wachesaw
Menu:
Directions: