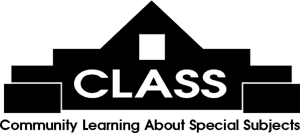 The Moveable Feast features literary luncheons with exciting authors at area restaurants on Fridays, 11 am - 1 pm, $35 each, some exceptions when the book is included with the Feast ticket. Email
[email protected]
or call 843-235-9600 for more information.
Click here to register online!

Author:
James Patterson - FULL!
Date/Time:
Thursday 06/09/2022 at 11:00 AM
Book:
James Patterson by James Patterson: The Stories of My Life
Synopsis:
Payment due upon reservation; if later you find you cannot attend, CLASS will refund your luncheon fee ($35) and your pre-paid autographed book will be available to pick up at the bookstore on June 10. "James Patterson by James Patterson" is the most anticipated memoir of 2022. How did a kid whose dad lived in the poorhouse become the most successful storyteller in the world? On the morning he was born, he nearly died. Growing up, he didn't love to read. (That changed.) He worked at a mental hospital in Massachusetts, where he met the singer James Taylor and the poet Robert Lowell. While he toiled in advertising hell, James wrote the ad jingle line "I'm a Toys 'R' Us Kid." He once watched James Baldwin and Norman Mailer square off to trade punches at a party. He's only been in love twice. Both times are amazing. Dolly Parton once sang "Happy Birthday" to James over the phone. She calls him J.J., for Jimmy James. Three American presidents have invited him to golf with them. So, how did a boy from small-town New York become the world's most successful writer? How does he do it? He has always wanted to write the kind of novel that would be read and reread so many times that the binding breaks and the book literally falls apart. As he says, "I'm still working on that one."
Restaurant:
Pawleys Plantation
Menu:
Directions: