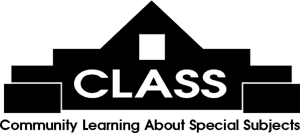 The Moveable Feast features literary luncheons with exciting authors at area restaurants on Fridays, 11 am - 1 pm, $30 each, some exceptions when the book is included with the Feast ticket. Email
[email protected]
or call 843-235-9600 for more information.
Click here to register online!

Author:
Tracy S. Bailey and Robert N. Jenkins, Sr.
Date/Time:
Friday 02/25/2022 at 11:00 AM
Book:
Synopsis:
Robert N. Jenkins, Sr., one of 13 children born to a rural McClellanville couple, recounts his personal journey overcoming poverty and prejudice to become a member of the Air Force rifle corps, the fourth African American graduate of The Citadel, a graduate of the University of South Carolina's law school, a distinguished attorney providing legal defense for those without means, and ultimately a family court judge meting out justice with fairness and compassion. Through the Jim Crow South of the 50s and 60s and an inequitable education system, despite The Great Society's efforts to balance the scales, Jenkins persevered through hard work, determination, a commitment to learning, and an abiding faith, all of which disallowed "excuses" – for himself, his children, his co-workers, and his clients. Filled with photos and personal remembrances, "Overcoming" is an inspirational reflection on a life well lived. A memoir and a call to action, Tracy Swinton Bailey's "Forever Free" is an intimate look at America's long-standing struggle to adequately educate vulnerable children, offering valuable insights for effecting change in families, communities, and nationwide. With the gap between white academic achievement and that of students of color widening, now is the time to turn our attention to the basics, and few would argue with the fact that the single most essential aspect of a good education is literacy. In "Forever Free," Bailey charts the journey of one such program, her nonprofit Freedom Readers. From a childhood shaped by books to a career promoting the love of reading, she describes the hurdles and rewards of academia, teaching, mobilizing, and fundraising. Bailey outlines clearly and persuasively how Freedom Readers' one-to-one tutoring model has worked in the rural South, and how it can work across the US. This book will inspire and empower readers, and should be placed in the hands of educators and organizers at every level. As a consequence of the two authors' recent publications, it was discovered that they are related, and they will first meet at the Moveable Feast! Join us for a "family reunion."
Restaurant:
DeBordieu Colony Clubhouse
Menu:
Directions: