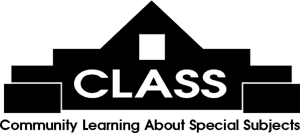 Some Art Works and CLASS-sponsored events (receptions, fundraisers) are held at the Litchfield Exchange; others (Moveable Feasts, Kimbel Concert Series, and Women's Retreats) are held other locations.
Click on class number 173 here or below to complete the enrollment form:
173 - Artifact Roadshow at Hobcaw Barony Discovery Center

Instructor: Lee Brockington, Will Nassif & Heathley Johnson
Dates: Dec 7, 2023 to Dec 7, 2023
Time: From 2:30 PM to 4:30 PM
Materials:
Class Cost: $0.00
Is Class Open? yes
Description: Bring your man-made historic artifact to be identified by professionals from the SC Institute of Archaeology and Anthropology. Do you want to know the age of an arrow head, a spearpoint, or a knife point? Did you find an unusual stone tool? Did your garden yield an old hinge, a hook, a bottle, or ceramic sherds? Bring them to be identified by archaeologists Will Nassif and Heathley Johnson. Presented by the Archaeological Research Trust of SCIAA. Open to the public. All ages (children's activities planned). Although the program is free, please register to ensure we can serve everyone interested – call 843.235.9600, email [email protected] or online at www.classatpawleys.com.