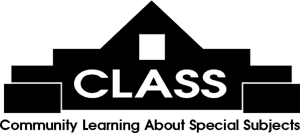 Some Art Works and CLASS-sponsored events (receptions, fundraisers) are held at the Litchfield Exchange; others (Moveable Feasts, Kimbel Concert Series, and Women's Retreats) are held other locations.
Click on class number 431 here or below to complete the enrollment form:
431 - Timeless Treasures (11/11), Fused Glass Memorial

Instructor: Suz Mole
Dates: Nov 11, 2022 to Nov 11, 2022
Time: From 10:00 AM to 2:00 PM
Materials: All art materials and tools provided
Class Cost: $65.00
Is Class Open? yes
Description: Come create a fused glass memorial butterfly to honor your departed loved one. Bring a favorite memory (to be shared) and a photograph. Optional - a teaspoon of fine ashes (consistency of sand). Wear closed-toe shoes. A light lunch will be provided. Questions - contact Suz Mole at [email protected] Registration through CLASS.