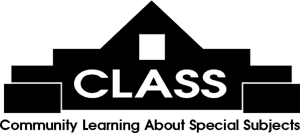 Some Art Works and CLASS-sponsored events (receptions, fundraisers) are held at the Litchfield Exchange; others (Moveable Feasts, Kimbel Concert Series, and Women's Retreats) are held other locations.
Click on class number 401 here or below to complete the enrollment form:
401 - Mantra/Metta Monday Zooms

Instructor: Lisa Rosof
Dates: Sep 14, 2020 to Oct 19, 2020
Time: From 11:00 AM to 11:40 AM
Materials: You, your computer, Zoom app
Class Cost: $100.00
Is Class Open? No
Description: Lisa Rosof, M.A., I.A.Y.T., is a psychotherapist and certified yoga therapist who brought her eclectic blend of body/mind/spirit practices to the lowcountry for the past 25 years. She is currently an adjunct instructor of psychology and yoga at USC-Salkehatchie but still seeks to share virtually new insights with students everywhere. Utilizing free Zoom technology, you will join Lisa in her space from your space to explore sacred healing mantras/metta. E-handouts will be sent the Friday prior to Monday's Zoom. A detailed description of the course benefits will be sent upon request.