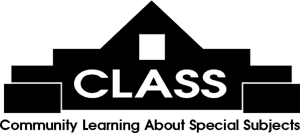 Some Art Works and CLASS-sponsored events (receptions, fundraisers) are held at the Litchfield Exchange; others (Moveable Feasts, Kimbel Concert Series, and Women's Retreats) are held other locations.
Click on class number 099 here or below to complete the enrollment form:
099 - Love Notes for Litchfield

Instructor: Joseph R. Kaz & Melissa Jean Chavez
Dates: Aug 18, 2019 to Aug 18, 2019
Time: From 3:00 PM to 5:00 PM
Materials:
Class Cost: $30.00
Is Class Open? no
Description: Hosted by the Litchfield Plantation House Restoration Committee, "Love Notes for Litchfield" will treat participants to a "sip and see under the oaks at Litchfield Plantation" on Sunday, August 18, from 3-5 PM. Visit the long-inaccessible plantation house for a glimpse of its past and future glory with light refreshments, followed by a stroll to the Abbey for an afternoon serenade by the joyous operatic voices of Joseph R. Kaz and Melissa Jean Chávez. The talented duo will perform selections from Puccini's "La Boheme" and Verdi's "La Traviata," as well as from the Lowcountry's own "Alice Flagg," in the acoustic treasure of the Abbey. Proceeds will benefit the restoration of the plantation house for future use as an elegant event venue. Limited seating at the Abbey for the performance begins at 3:45 PM.