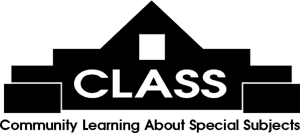 Some Art Works and CLASS-sponsored events (receptions, fundraisers) are held at the Litchfield Exchange; others (Moveable Feasts, Kimbel Concert Series, and Women's Retreats) are held other locations.
Click on class number 201 here or below to complete the enrollment form:
201 - Introduction to Facebook & Instagram

Instructor: Jackie Broach-Akers
Dates: Jun 22, 2019 to Jun 22, 2019
Time: From 10:00 AM to 12:00 PM
Materials: Bring your smart phone, laptop or ipad.
Class Cost: $15.00
Is Class Open? no
Description: Join Georgetown County's Information Officer for an introduction to the ins and outs of Facebook and Instagram. Posting, updating, deleting, Keeping private while sharing with those you want. For newbies and those who've been posting for ages.