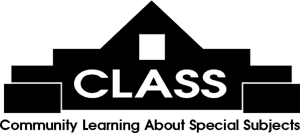 Some Art Works and CLASS-sponsored events (receptions, fundraisers) are held at the Litchfield Exchange; others (Moveable Feasts, Kimbel Concert Series, and Women's Retreats) are held other locations.
Click on class number here or below to complete the enrollment form:
- Christmas in July THANK YOU!

Instructor: Local artists and authors
Dates: Jul 18, 2019 to Jul 20, 2019
Time: From 12:00 AM to 12:00 AM
Materials:
Class Cost: $0.00
Is Class Open? no
Description: Though the three-day fair is over, our appreciation is not! Many thanks to Rothrock Antiques for promoting the holiday event for the Litchfield Exchange, to Pawleys Island Festival of Music & Art for donating tickets for their fall festival, to Mission Control Recording Studio for donating a 4-hour recording session, to Cyclopedia for the much-coveted beach bike, and to our artists, artisans and authors who shared their creations (and, in the case of Brenda Lawson, Danny McLaughlin, and Barnie Slice, demonstrated their talents). Special thanks to Deloris Roberts for baking 500 cookies and to Applewood's and ElJay Pretzels for their delicious donations. Talented musicians could be heard each afternoon performing live at Mission Control - thanks be to Karl Bingle! And to ALL the Art Works' helping hands: Sharon Knost for cataloguing and selling the late-Kathi Bixler's unique creations to benefit Tidelands Hospice, to Nancy Bracken, Susan Carson, Millie Doud, Anne and Paul Malarich, Linda McCarthy, Charlene McSweeny, Annie Pott, Sue Townsend, and Kathy Welde. You are all appreciated!