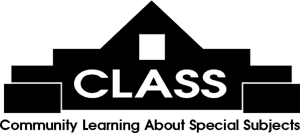 Some Art Works and CLASS-sponsored events (receptions, fundraisers) are held at the Litchfield Exchange; others (Moveable Feasts, Kimbel Concert Series, and Women's Retreats) are held other locations.
Click on class number 194 here or below to complete the enrollment form:
194 - Kimbel Concert: Drink Small Returns - 3/9/19

Instructor: Rickey Poppell, Lee Brockington
Dates: Mar 9, 2019 to Mar 9, 2019
Time: From 3:00 PM to 5:00 PM
Materials: You are welcome to BYO an adult beverage, if preferred
Class Cost: $30.00
Is Class Open? no
Description: "The Blues Doctor," 2015 winner of the NEA National Heritage Award, returns with his talented back-up musicians. Now 85, Drink Small is still performing enthusiastically with his trademark booming voice and boisterous personality. His intricate picking and impressive lyrics have influenced musicians for the past six decades. Join us in an intimate setting for a chance to see and hear this blues legend up close and personal. Advance tickets available only through CLASS. Held at Kimbel Lodge on Hobcaw Barony. Limited seating. Light refreshments (iced tea, water, snacks). CDs available at the concert.