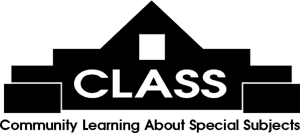 Some Art Works and CLASS-sponsored events (receptions, fundraisers) are held at the Litchfield Exchange; others (Moveable Feasts, Kimbel Concert Series, and Women's Retreats) are held other locations.
Click on class number here or below to complete the enrollment form:
- SPECIAL MOVEABLE FEAST ANNOUNCEMENT

Instructor: Linda Ketron
Dates: Oct 23, 2018 to Dec 4, 2018
Time: From 11:00 AM to 1:00 PM
Materials:
Class Cost: $0.00
Is Class Open? yes
Description: Post Florence Rescheduled Moveable Feasts: Diane Chamberlain ("The Dream Daughter") on Tuesday, Oct. 23, $30, at Pawleys Plantation; Jim Jordan ("The Slave-Trader's Letter Book") will be held at Sea View Inn on Tuesday, Oct. 30, $30. Rea Frey ("Not Her Daughter") will be held at 21 Main in North Myrtle Beach on Tuesday, Dec. 4, $48 (includes the book).