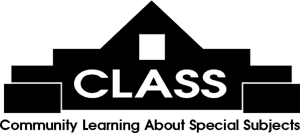 Some Art Works and CLASS-sponsored events (receptions, fundraisers) are held at the Litchfield Exchange; others (Moveable Feasts, Kimbel Concert Series, and Women's Retreats) are held other locations.
Click on class number 192 here or below to complete the enrollment form:
192 - Kimbel Concert: Clay Brown & Gracie Holliday-FULL

Instructor: Harry Turner, Lee Brockington
Dates: Dec 1, 2018 to Dec 1, 2018
Time: From 3:00 PM to 5:00 PM
Materials: You are welcome to BYO an adult beverage, if preferred
Class Cost: $30.00
Is Class Open? no
Description: Join us at Kimbel Lodge in Hobcaw Barony for the return engagement of two Kimbel Concert Series favorites combining gospel and motown renditions of spiritual and secular songs of the season. Indoors, limited seating, light refreshments.