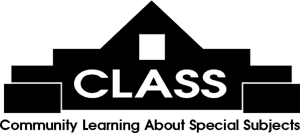 Some Art Works and CLASS-sponsored events (receptions, fundraisers) are held at the Litchfield Exchange; others (Moveable Feasts, Kimbel Concert Series, and Women's Retreats) are held other locations.
Click on class number 191 here or below to complete the enrollment form:
191 - Kimbel Concert: Mac Arnold (6/30/18)

Instructor: Harry Turner, Lee Brockington
Dates: Jun 30, 2018 to Jun 30, 2018
Time: From 3:00 PM to 5:00 PM
Materials: you are welcome to BYO an adult beverage, if preferred
Class Cost: $30.00
Is Class Open? no
Description: Mac Arnold and his Plate Full o' Blues is a legend throughout the music world. For six decades, his virtuoso blues guitar (the original was a gas can guitar he made himself which resides in the Smithsonian Institute) has accompanied the likes of Muddy Waters, as well as leading his own terrific band. Indoors (A/C), limited seating, light refreshments.