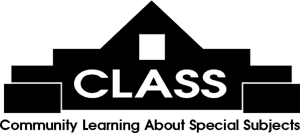 Some Art Works and CLASS-sponsored events (receptions, fundraisers) are held at the Litchfield Exchange; others (Moveable Feasts, Kimbel Concert Series, and Women's Retreats) are held other locations.
Click on class number here or below to complete the enrollment form:
- Valentine Warm-Up Pre-Party

Instructor: Linda Ketron and Linda McCarthy
Dates: Feb 10, 2018 to Feb 10, 2018
Time: From 2:00 PM to 5:00 PM
Materials: Art and book vendors welcome ($20 donation to Bike the Neck). Tables and chairs provided.
Class Cost: $0.00
Is Class Open? no
Description: A Bike the Neck benefit to complete fundraising for the North Litchfield Safety Connector of the 16-mile Waccamaw Neck Bikeway. Free admission to the Art & Book Fair, Great Music by Cody Sifford, Delicious Comestibles, plus Super Raffle Baskets filled with things you actually WANT(Chances 1 for $5, 3 for $10, 7 for $20). Donations to Georgetown County-Bike the Neck will be gratefully acknowledged.