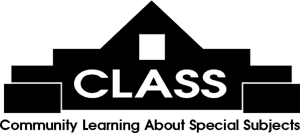 Some Art Works and CLASS-sponsored events (receptions, fundraisers) are held at the Litchfield Exchange; others (Moveable Feasts, Kimbel Concert Series, and Women's Retreats) are held other locations.
Click on class number 198 here or below to complete the enrollment form:
198 - Oyster Roast at Blue Whale Farm

Instructor: Lee Brockington, Linda Ketron
Dates: Mar 8, 2020 to Mar 8, 2020
Time: From 1:00 PM to 4:00 PM
Materials:
Class Cost: $30.00
Is Class Open? yes
Description: Turn up the Heat & Turn on the Air: A Sunday afternoon fundraiser at the Brockington/Shehan fire pit at Blue Whale Farm to replace the HVAC unit at Laura Herriott's home on Sandy Island. Fresh local oysters, perlow, slaw, sweet potato casserole, tea, beer & wine. And Laura's bread pudding!! Great music by local favorite: Big Little Band! Terrific raffle baskets! Parking across from 1620 Waverly Road at Precious Blood church. Can't come? Donations welcome (payable to CLASS, PO Box 2884, Pawleys Island, SC 29585) or call 843.235.9600 to make a credit card donation. For reservations to the event, call 843.235.9600, or click on this entry and complete the form.