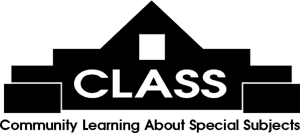 Some Art Works and CLASS-sponsored events (receptions, fundraisers) are held at the Litchfield Exchange; others (Moveable Feasts, Kimbel Concert Series, and Women's Retreats) are held other locations.
Click on class number 189 here or below to complete the enrollment form:
189 - Kimbel Concert: Gracie Holliday (2/17/18)

Instructor: Harry Turner, Lee Brockington
Dates: Feb 17, 2018 to Feb 17, 2018
Time: From 3:00 PM to 5:00 PM
Materials: BYOB if wished (snacks provided).
Class Cost: $30.00
Is Class Open? no
Description: CLASS Productions presents the 8th in the Kimbel Lodge Concert series featuring gospel, soul and R&B. Gracie Holliday brought the house down and folks to their feet with her opening notes of Etta James' classic at Clay Brown's concert in November. You won't want to miss this intimate, small house performance with some of South Carolina's finest vocal powerhouses. Backed by the Legends Band and the Holliday Sisters.