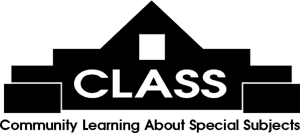 Some Art Works and CLASS-sponsored events (receptions, fundraisers) are held at the Litchfield Exchange; others (Moveable Feasts, Kimbel Concert Series, and Women's Retreats) are held other locations.
Click on class number 185 here or below to complete the enrollment form:
185 - Kimbel Concert: Clay Brown (3/18/17)

Instructor: Lee Brockington and Harry Turner
Dates: Mar 18, 2017 to Mar 18, 2017
Time: From 3:00 PM to 5:00 PM
Materials: BYOB
Class Cost: $25.00
Is Class Open? no
Description: CLASS Productions presents "Clay Brown Salutes the Greats of Soul and Motown" in concert at Kimbel Lodge, Hobcaw Barony. The song list includes "My Girl," "Stand by Me," "You Send Me," "Georgia on my Mind," "Ain't Too Proud to Beg," "Moon River," and "Ooh Baby Baby." His CD ("Old School"), which pays tribute to some of the era's greatest musicians, including Sam Cooke and Jerry Butler, will be available at the concert. Back in South Carolina since the late '70s, Clay has performed with Bill Pinckney and the Original Drifters, Maurice Williams and the Zodiacs, Sonny Turner of the Platters, The Lettermen, Ruth Brown, Billy Scott and the Sugarbees. Now backed impressively by the Legends Band, the group is known for performing '60s soul music across the Carolinas.